Investing in a whole-house water filtration system is a great way to ensure that your home and family are safe from the harmful chemicals and contaminants found in untreated water. The cost of a whole-house water filtration system can vary depending on the size of the home and the type of filtration system chosen, but you can expect to pay anywhere from a few hundred to several thousand dollars for a whole-house water filtration system. NuvoH2O has a variety of system options you will want to consider. Take a quiz and find which system works best for you and your family!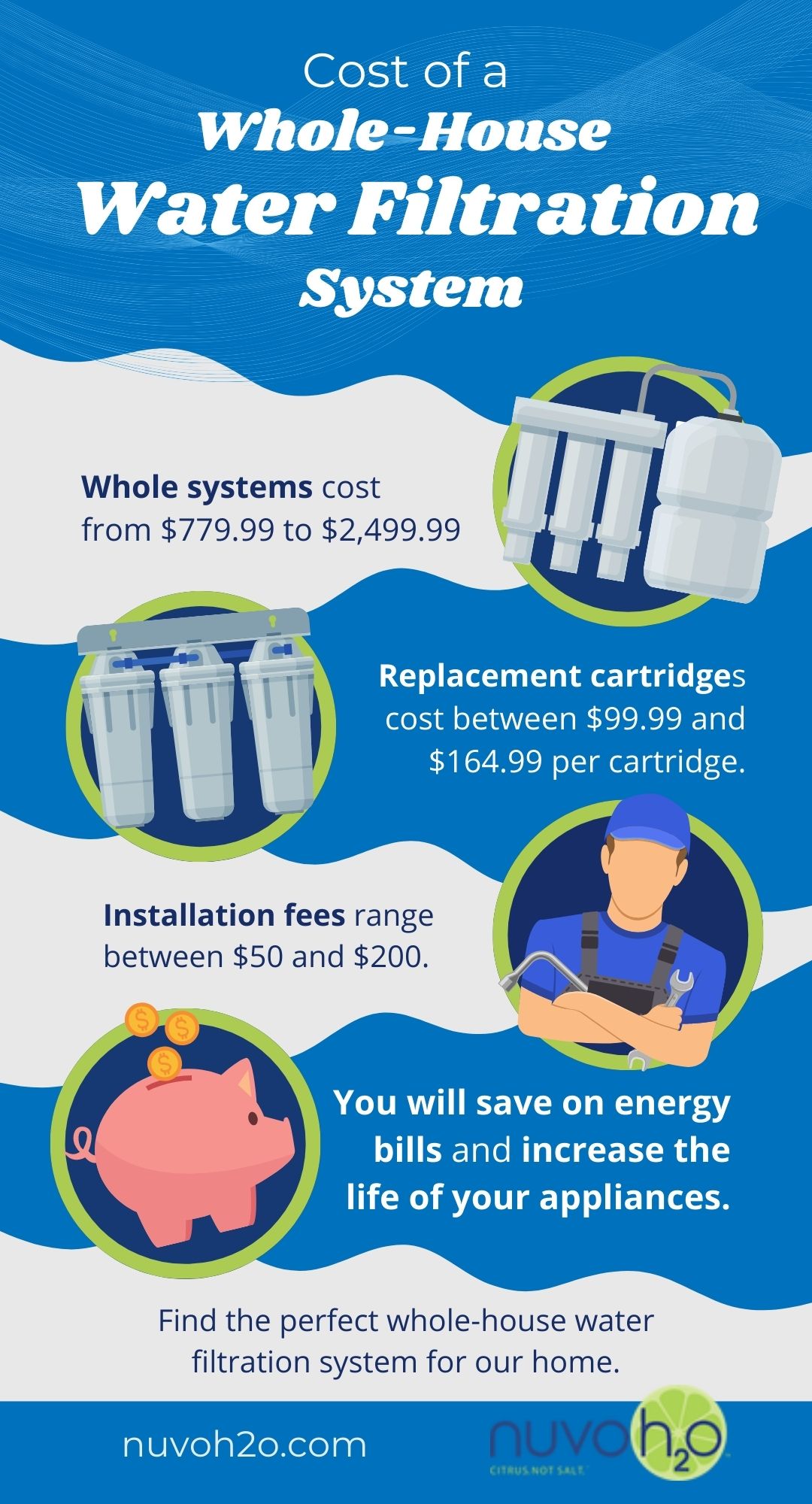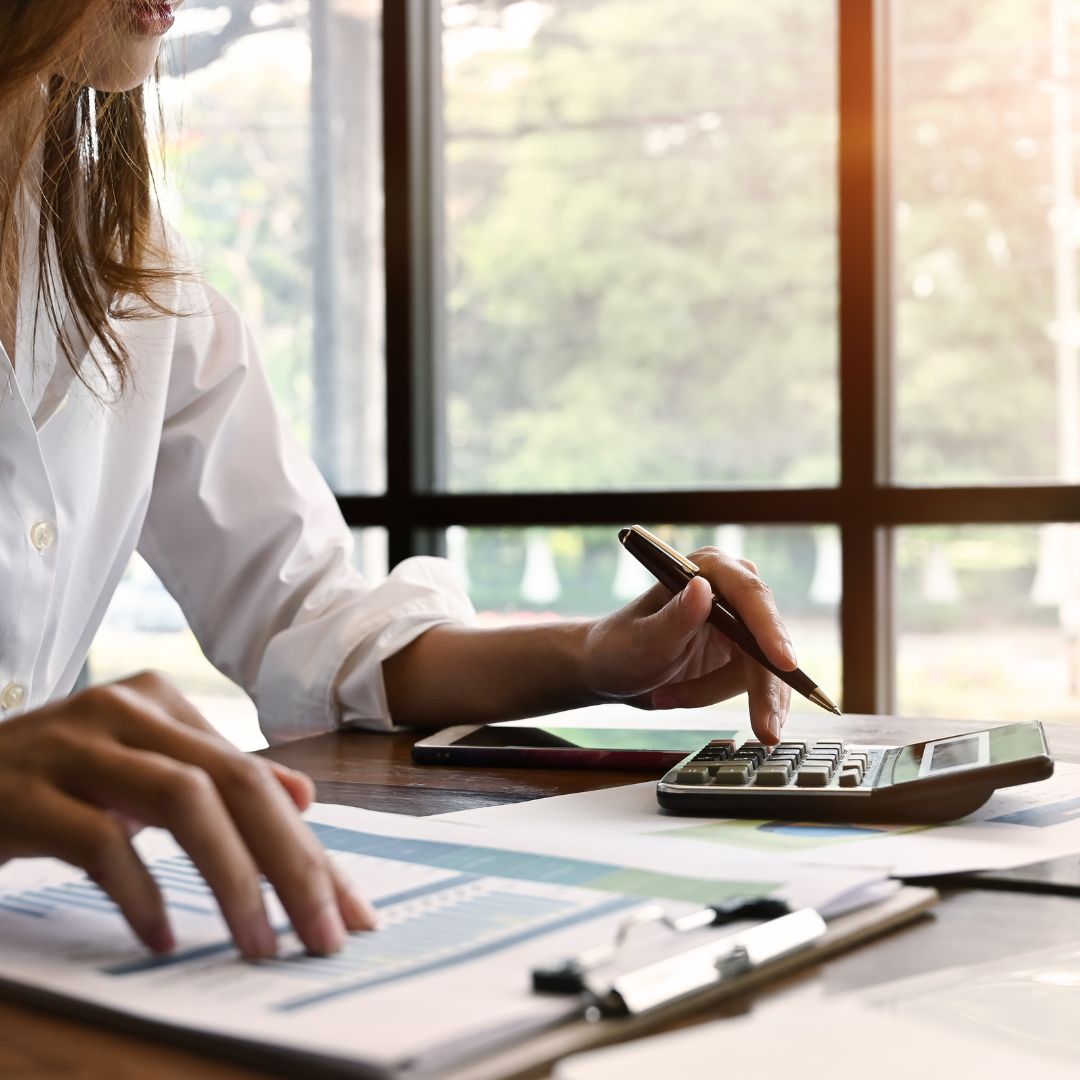 The System
Depending on what NuvoH2O system you want the prices will vary. For a whole-house system, you can expect to pay anywhere from $779.99 to $2,499.99 depending on the features you want to be included. Our Home Water Softener System is your typical, compact system to prevent hard water effects in your household which is $779.99 before taxes and shipping. For the most advanced filtration system, our Manor Trio Water Softener and Multi-Filter System — which includes a water softener and two additional filtration systems — you will be paying anywhere from $2,259.99 to $2,499.99. Our standard Manor Water Softener System costs $1,139.99.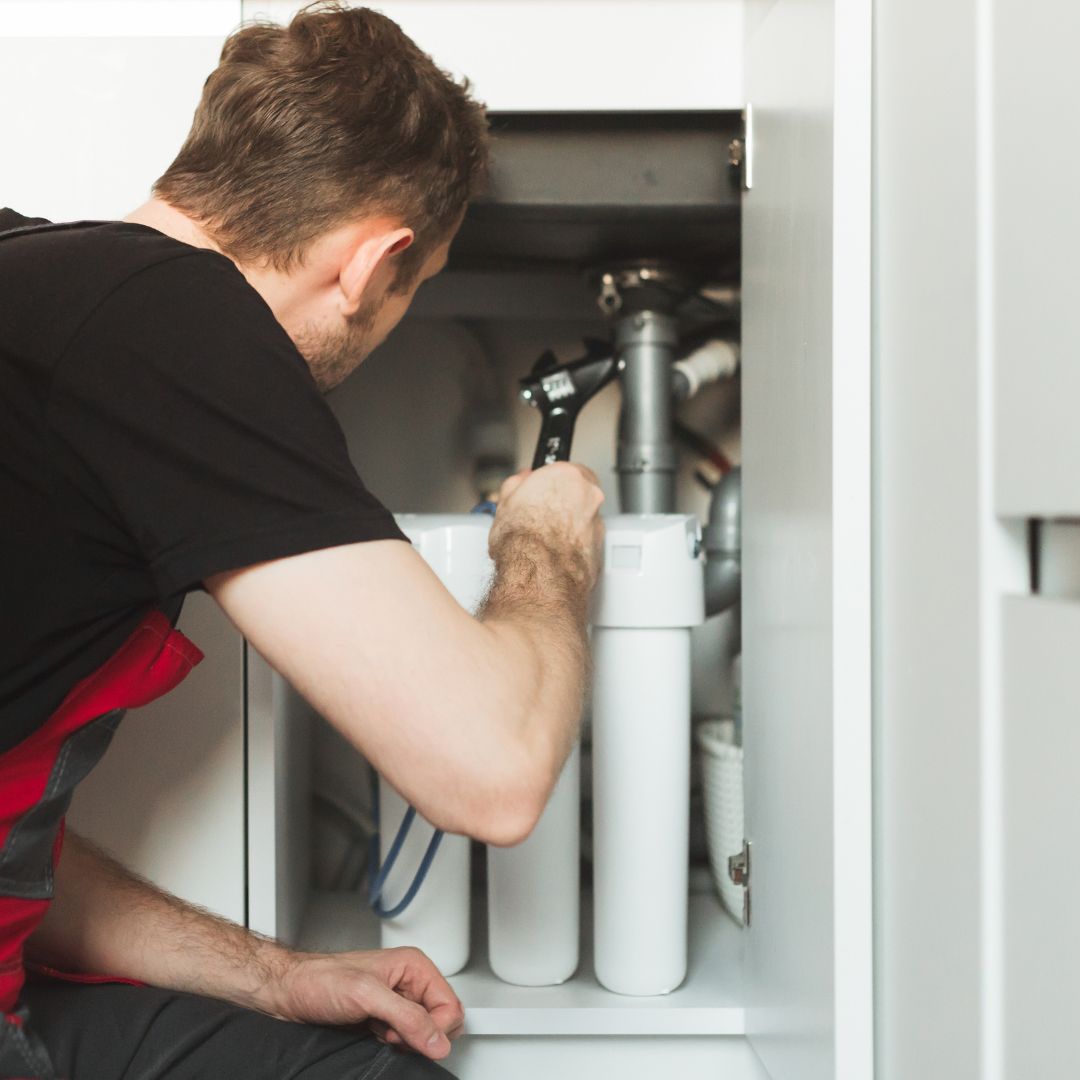 Replacements Cartridges
The Replacement Cartridge costs will vary depending on the type of home water softener you have and any additional filters you have as well. You will need to replace your cartridges every six months for the best use of our innovative systems. For a standard Home Water Softener Replacement Cartridge, it will cost you $99.99, so you will be spending about $200 a year on your replacements. For our Manor Duo System Cartridge and Filter Replacement, it will cost $164.99 and you will spend approximately $330 a year. When you go to purchase your replacement, if you set it up for auto-ship you will receive a 10% discount and free shipping!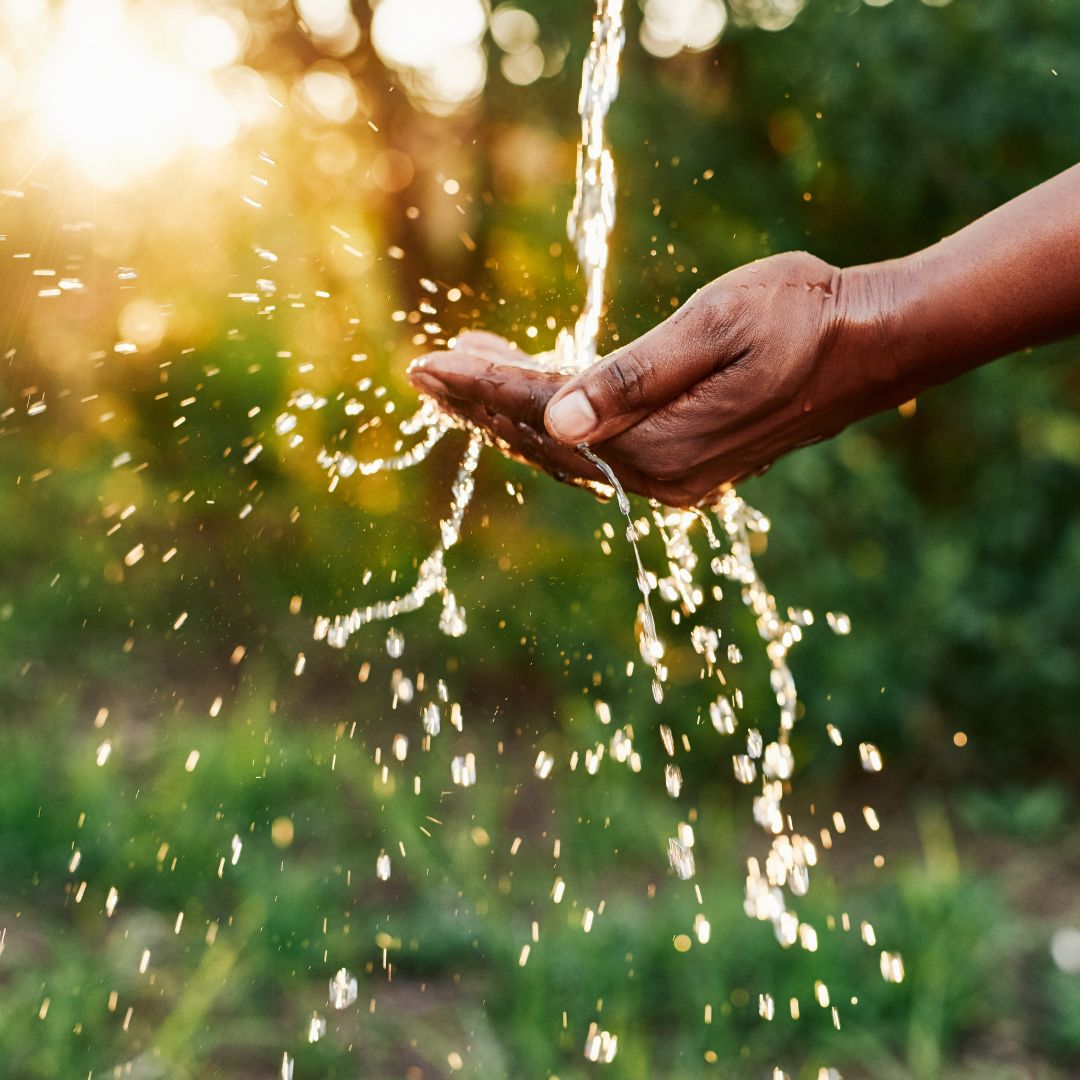 Overall Costs
There are quite a few variable costs associated with your new whole-house water filtration system from the system itself to replacements and installation fees. The plumbing costs for your water softener system will vary depending on how easy it is to install and the amount of labor it takes for it to be installed properly. Typical water softener system installation costs can range from $50 to $200 an hour. With that being said you can expect to spend anywhere from $1,000 to $3,600 in the first year from purchasing our NuvoH2O products and installation fees.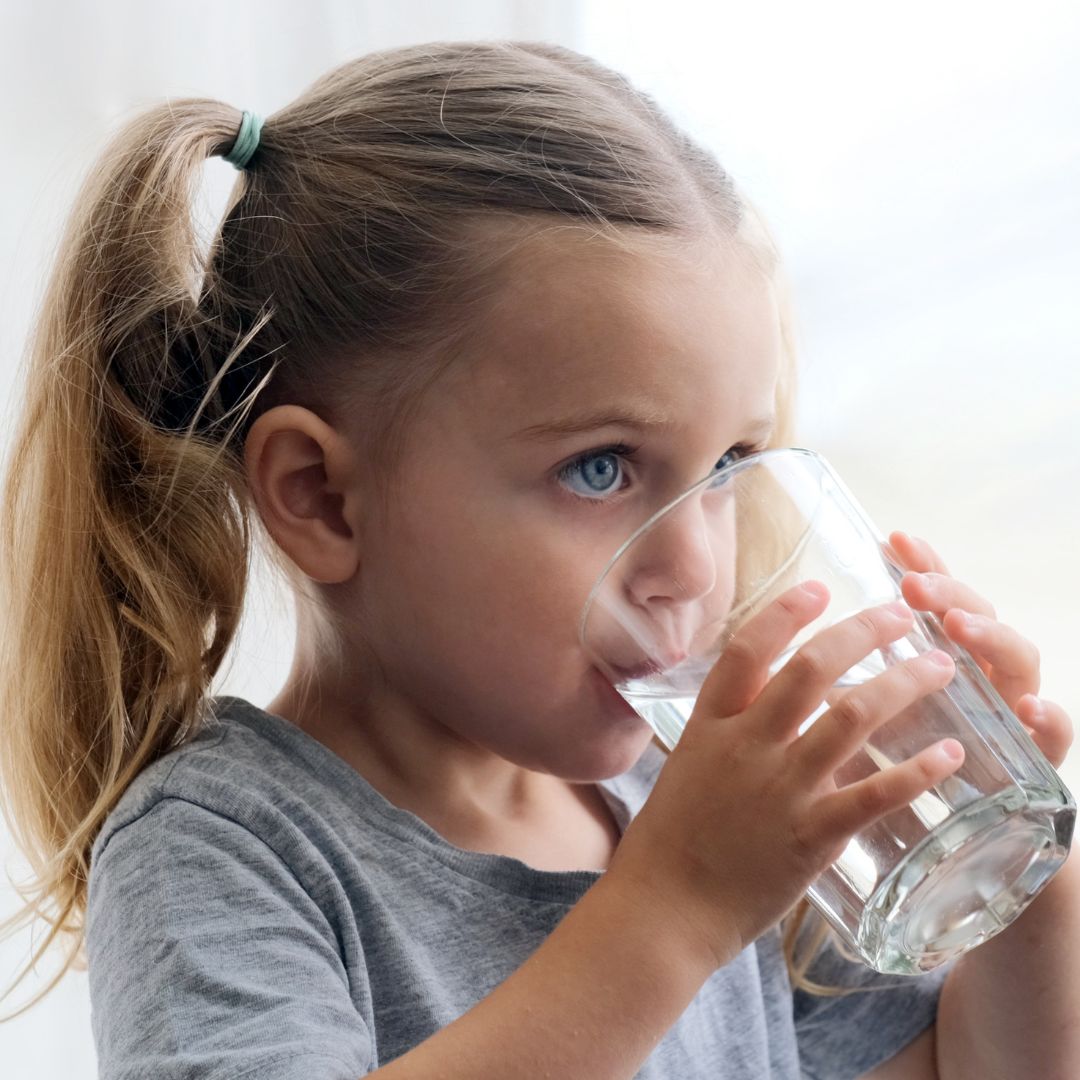 What You'll Be Saving
Although our systems cost quite a bit of money to start, you will be saving money in the long run. You can reduce your commerce spending and also save money on your energy bills — who wouldn't want this added benefit? By using NuvoH2O water softening systems, you will increase the life of your appliances because our product will remove hard water effects to make repairs and maintenance less of a hassle and less frequent.
Since our citric acid chelation process works to bind minerals and contaminants to our CitraCharge creation, not only will it remove scale from your pipes and appliances, but it will also be easier to clean surfaces in your home. Home cleaners and detergents don't work the best when you have hard water. So with your new softener system, you will be able to use fewer cleaning materials to make your home spotless. Since our technology effectively removes scale, your plumbing systems will work more efficiently and they won't need to use as much water which will save you money on your energy bill.
If you are interested in getting our innovative water softener system, NuvoH2O will help you find the perfect whole-house water filtration system! Look at our products today.\